Officially set-up in 2020 by the ministry of Agriculture and,
the Bestim Joint Technology Network (JTN) is focused on the concept of "agroecological immunity".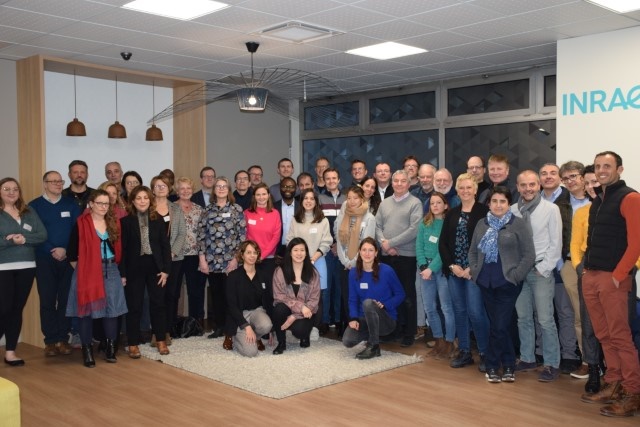 Auteur et contact : Philippe DELVAL, WP4 leader " Field demonstrations and implementation by end-users " (Démonstrations sur le terrain et mise en œuvre par les utilisateurs finaux) The kick-off...
more
On 10 and 11 May 2023, the plenary session of the Bestim TMN will be held in Saint Pol de Léon in Finistère. On this occasion, the organisers will present...
more
Approved Projects
The Bestim JTN offers its members to "approve" research projects linked with the agroecological immunity concept.
For more details >
Communication
Poster, teaching materials, oral presentation, the Bestim JTN regularly communicates on its research topics.
For more details >
Understanding of the solutions: from lab to system
The Bestim JTN provides knowledges and offers methodological tools to optimize evaluation and implementation of agroecological immunity solutions.
For more details >
Implementation and field-transfer action
The Bestim JTN suggests new cropping systems covering acquired knowledge on agroecological immunity.
For more details >
Approved Projects
The Bestim JTN offers its members to "approve" research projects linked with the agroecological immunity concept.
For more details >
Communication
Poster, teaching materials, oral presentation, the Bestim JTN regularly communicates on its research topics.
For more details >
Understanding of the solutions: from lab to system
The Bestim JTN provides knowledges and offers methodological tools to optimize evaluation and implementation of agroecological immunity solutions.
For more details >
Implementation and field-transfer action
The Bestim JTN suggests new cropping systems covering acquired knowledge on agroecological immunity.
For more details >
Do you have a comment, suggestion or question? Please contact us